Audio And Video Forensics Investigator And Digital Analysis
TechFusion's digital forensics technicians are versed in both audio and video forensic services. We gather, enhance, and interpret sound and video files to uncover evidence for use in criminal litigation, civil litigation, corporate investigation, and more. With our in-depth investigations, we can reveal alibis, clarify an event in question, and determine a person or object's involvement in an incident.
Today, audio and video forensic services are more useful than ever. CCTVs are becoming more commonplace in both private and public locations, and nearly everyone owns a mobile device with recording capabilities. As a result, video evidence is often readily available for many investigations. Audio evidence can also be found from a wide number of sources including 911 calls, mobile devices, and wiretaps.
Whether you require audio forensic services, video forensic services, or both, TechFusion's digital investigators come equipped with the proper tools and expertise to evaluate your media evidence with a guarantee that the results will be permissible in the courtroom. Our team follows the best industry practices as outlined by the Scientific Working Group on Digital Evidence (SWGDE).
Audio Forensics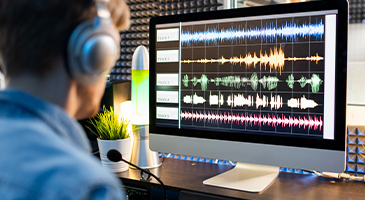 TechFusion's audio forensics team creates a thorough analysis plan that suits the needs of any client. We offer services such as enhancing audio, creating sonic evidence reports, and authenticating audio files. We can analyze audio sourced from a drive or directly from a recording device.
Throughout the forensic audio investigation, technicians maintain careful documentation and take every measure necessary to ensure that the evidence remains valid for litigation.
Video Forensics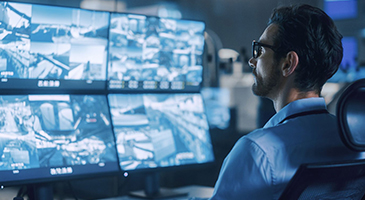 Video evidence can often be riddled with playback problems, clarity issues, or come as corrupted files. Using specialized tools and years of professional experience, TechFusion's forensics team is skilled in addressing these problems, as well as enhancing and evaluating video to determine relevancy to a client's investigative goals.
Throughout the forensic video investigation, technicians maintain careful documentation and take every measure necessary to ensure that the evidence remains valid in litigation.
Forensic Audio And Video Analysis Services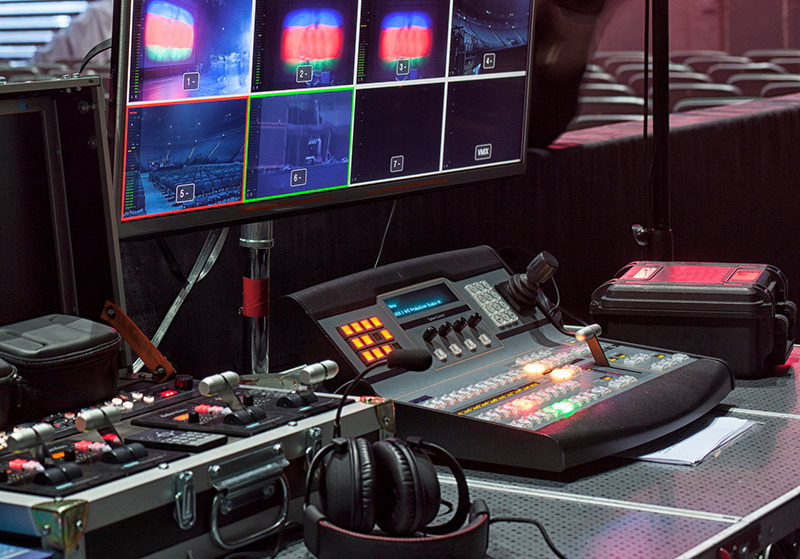 Our experts can work with a variety of formats for audio and video forensics, including ones that are not easily examined by law enforcement agencies. We employ a variety of technical processes to help deliver thorough, high-quality evidence while maintaining the integrity of the original media.
Audio Enhancement
Verifying audio authenticity
Video Enhancement
Verifying video authenticity
Image analysis and comparison
Photogrammetry
Voice identification
File conversion for playback issues
Providing expert testimony
Request A Free Consultation
With over thirty years of experience, TechFusion has provided numerous individuals, legal entities, and private corporations with audio and video forensic analysis services. With the overwhelming variety of ways that sound and video can be captured in today's technological environment, we have investigated evidence from all sources and formats.
If you have a piece of audio or video evidence that needs investigating, contact a TechFusion team member today to understand your options. We will create a custom forensic analysis plan to suit your needs.
Request Help
When you need answers, our team of audio and video forensic analysis can help. Tell us about your needs and an advisor will contact you with a free evaluation.
For emergency service call 617-491-1001
---
















Need Help With Forensics Investigation
Contact us to speak with one of our expert digital forensics investigators today.