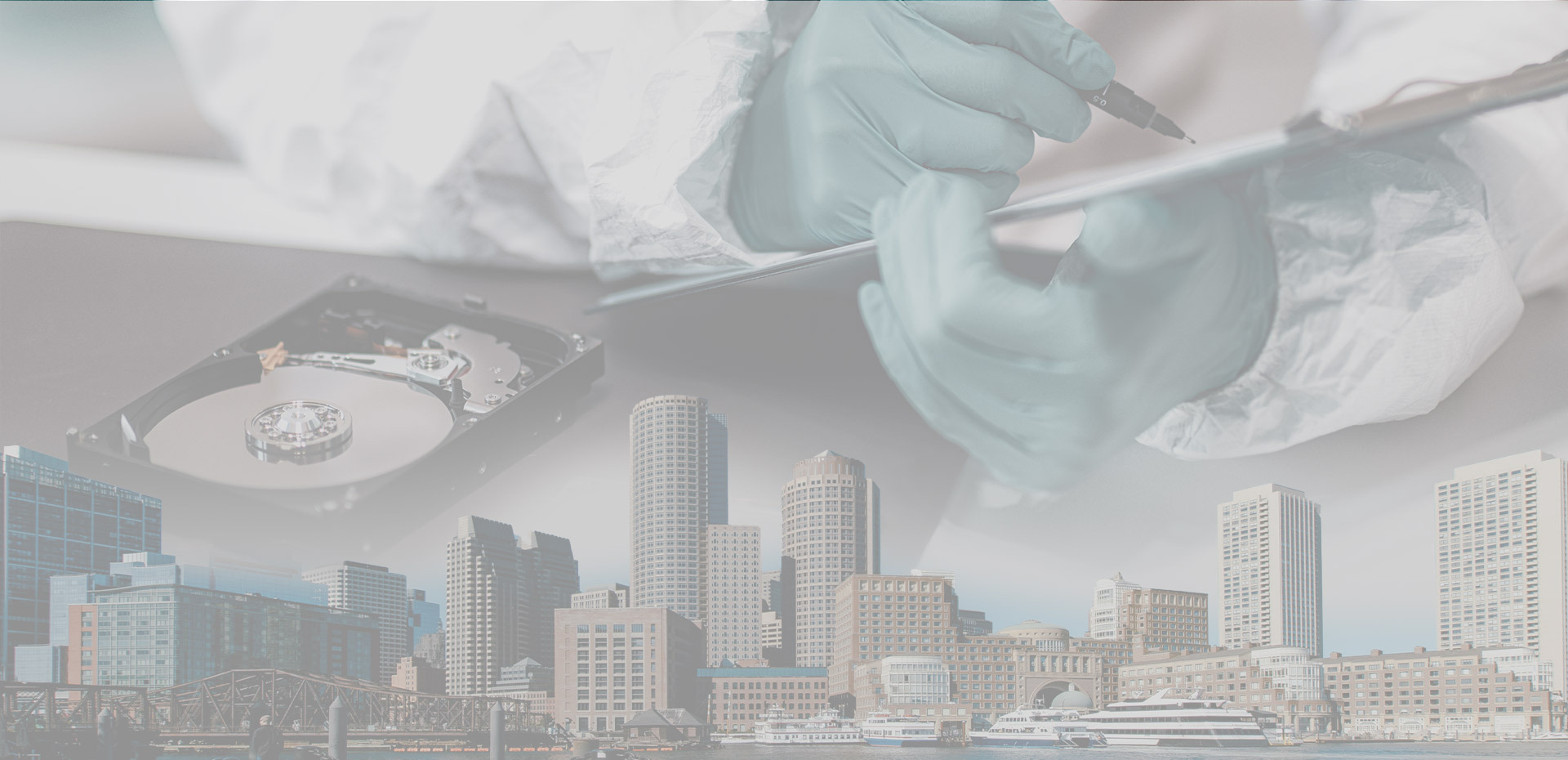 Boston Data Recovery Services Since 1988
Our Data Recovery Services In Boston
TechFusion data recovery services in Boston can restore your data on a vast array of devices, platforms, storage configurations, and more. We specialize in devices such as iPhones, RAID systems, HDDs, flash drives, and more. Losing your data can feel like a nightmare, but our experts in Boston data recovery headquarter can help you recover lost files and reduce your stress. Here are some of the common storage devices we specialize in recovering data from.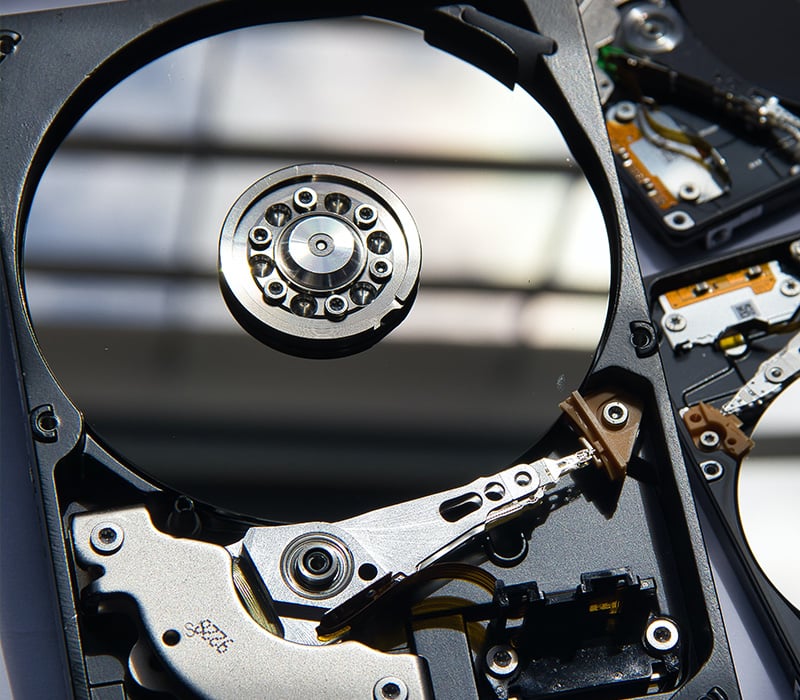 Hard Drive Data Recovery
Whether you have private documents or photos and videos of precious memories, chances are you're storing it on a hard disk drive. Because of their mechanical nature, losing this data can frequently occur. Our data recovery experts in Boston can help to restore your data from a hard drive regardless of the malfunction that occurred. Work with our expert recovery team today to get your data back that you value so much.
RAID Data Recovery
One of the more complicated data storage structures are RAID systems. Their highly technical nature can sometimes lead to lost data. TechFusion data recovery experts in Boston have been restoring data on RAID systems since they were first introduced. We have experience working on multiple RAID levels all with successful recovery history. From logical failures to file deletion, we can help bring back your data.
Smartphone & iPhone Data Recovery
What is the single most commonly used device we all use every day of our lives? The smartphone. iPhones (47% of Americans use this device) and Androids are the two most common smartphones. Everything from photos to financial information is stored on these handheld devices. From iPhone to Android, these devices do have backup storage options, but sometimes even those can lose your valuable data. Our smartphone & iPhone data recovery services in Boston are here to help you when you've lost your vital data.
Mac Data Recovery
In the world of computers, Mac desktops are some of the most commonly used devices. They provide an excellent user experience and are highly user friendly. Despite having backup storage options, Macs can still lose data. Our data recovery services in Boston have helped hundreds of Mac users with their lost data over the years.
Let our Mac data recovery experts restore your vital documents and precious memories.
What To Do When Data Loss Occurs
Did you recently lose data on an electronic device? Don't panic! Take a deep breath and step back before you do something that may cause further damage. We know your data is important to you which is why our Boston data recovery experts have some quick tips for you to use:
Put your device down and power it down in a safe manner.
Refrain from pulling power cords or removing batteries to try and reboot the device.
Do not try and dig in to recover the files yourself.
Use an antistatic bag to wrap and secure the device safely.
Take time to write down any specific file names and folders you have lost. This helps our engineers recover files quicker.
Data Recovery Experts Vs. Data Recovery Software
Most people that have lost data at some point have thought about using data recovery software instead of data recovery experts. While this option may be most cost efficient, more often than not the software produces little to no results and provides the user frustration.
Our Boston data recovery experts can ensure your private data is not only retrieved but also ensure that it has been kept safe and secure through our strict chain of custody process.
Certified & Secured Data Recovery
At TechFusion our client's peace of mind and security is what's most important to us. Our Boston data recovery team uses proprietary advanced technology as well as a strict chain of custody procedure to ensure a smooth process.
For over 30 years our team of engineers, technicians, and experts have led the industry by example to help recover data for clients. Our notoriety has led us to working with organizations such as the FBI, NASA, IBM, & The Boston Globe on highly critical and classified data.
Authorized & Trusted By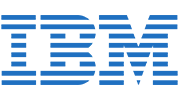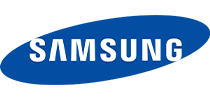 TechFusion In The News
With over 30 years of experience, TechFusion has worked on many high-profile cases and helped companies and government officials to solve mysterious cases. Our capability has earned us extensive local and national notoriety in both computer forensics and digital data recovery. Browse through our media gallery to see why TechFusion is the trusted source for all data recovery, digital forensics, e-discovery, cybersecurity, and ransomware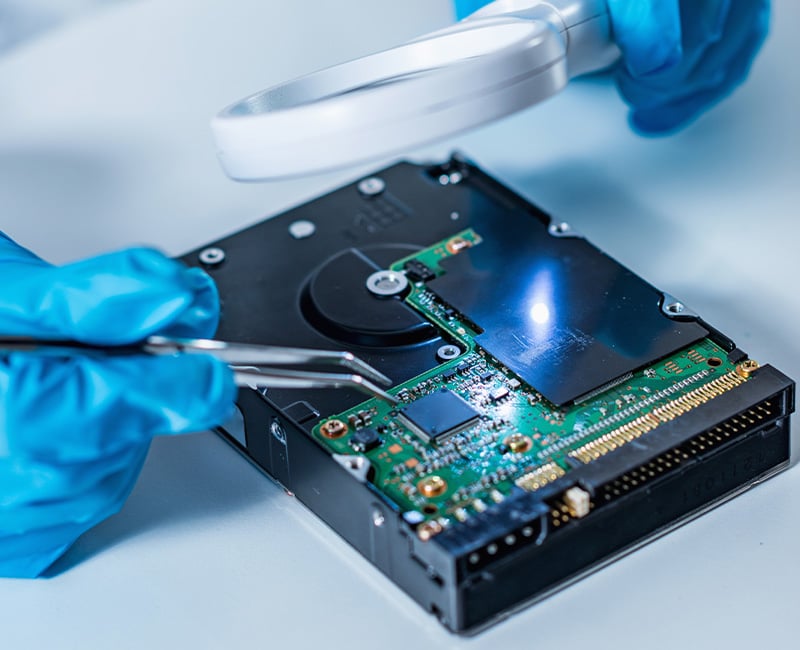 Boston Data Recovery Experts
Boston is home to nearly 700,000 people and thousands of businesses. In order to best help support many of these businesses, our data recovery services in Boston are here to provide the necessary help they may need when facing a loss in data. Our team has over 30 years of experience recovering data from storage devices like smartphones, flash drives, RAID systems, HDDs, and much more. Our technicians are certified on the latest techniques and our proprietary tools set us apart to help recover data in almost any scenario. Call our team today to help facilitate your data recovery.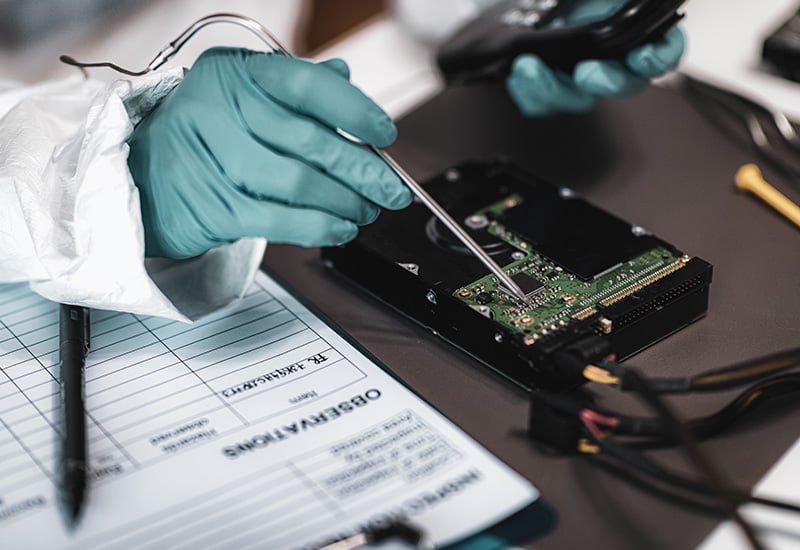 Computer Forensics Expert in Boston
Protecting Boston's people and businesses is at the core of what we do at TechFusion. Our computer forensics experts in Boston can help find valuable evidence that may have been deleted through services such as eDiscovery. Our team is experienced in helping with litigation and our professional advisors can guide you and your team towards creating a winning case or simply piecing together the necessary data for the evidence you may be looking for. With over 30 years of experience, our computer forensics services have helped thousands in their time of need.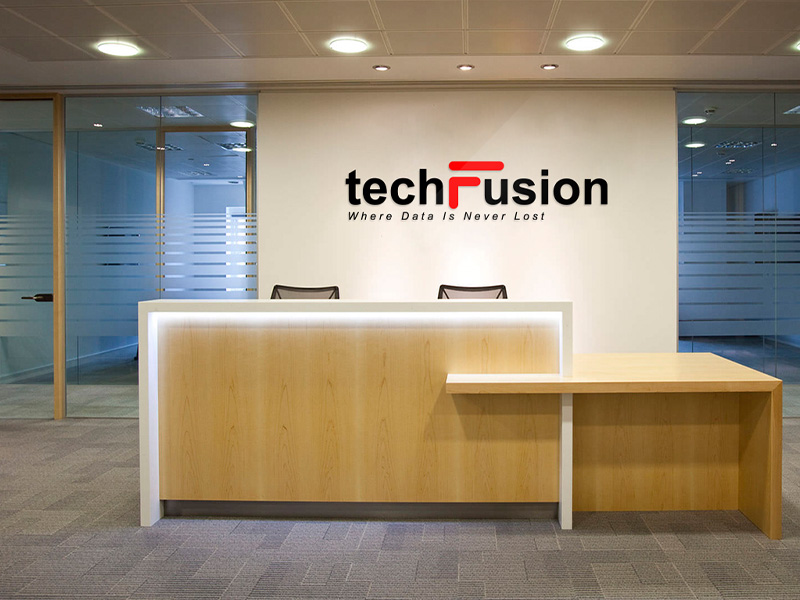 Four Reasons To Work With TechFusion Data Recovery & Computer Forensics Experts
30+ Years Experience
Certified & Secure
Manufacturer Approved
Exceptional Service
Making sure the recovery of your data is in the right hands is of extreme importance. TechFusion has over 30 years helping clients that range from small businesses to the U.S government and multiple agencies. Our notoriety and professionalism has allowed us to work on many high profile cases over the years.
Our certified engineers and technicians stay up to date on the latest industry standards and are approved by many of the most popular and common manufacturers.
Our Offices In Boston, MA
Address:
286 Commonwealth Ave., Suite 2, Boston, MA, 02115
Industry Certifications