iPhone Data Recovery Service
iPhones are some of the most popular smartphones in the world. Although Apple continually improves these phones' software, interfaces, and data recovery technology, it's unfortunate that catastrophic data loss still occurs.
If your iPhone has experienced physical damage or internal corruption, you know how scary it can be to fear that your information is gone forever. However, at TechFusion, we utilize industry-leading methods to recover text and media data from iPhones every day.
Our 30+ years of experience allow us to make the safest decisions to retrieve lost data from our clients' iPhones and Apple devices. Be sure to read our reviews to understand how competent and effective our technicians really are. Please contact us today to hear more about our iPhone data recovery services.
Data Recovery From a Broken And Dead iPhone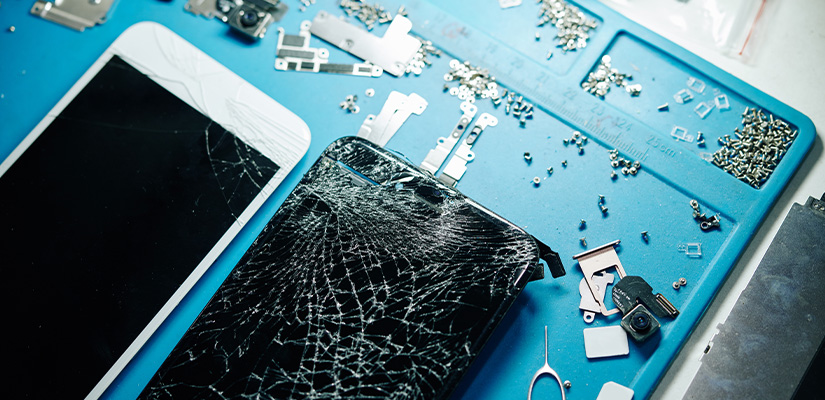 iPhones pack a world of technology into a small, fragile, glass-encased device. Millions of users break their iPhones each year due to drops, spills, natural disasters, or everyday wear and tear. When a break occurs and your phone dies, you may fear that your data has become damaged as well.
At TechFusion, we offer innovative iPhone data recovery services that allow us to retrieve lost files from the most damaged, broken Apple devices. When you send us your dead iPhone, we use special tools to remove your micro SD card and internal memory, allowing us to retrieve data from your SD card without turning on your dead iPhone device.
We regularly retrieve data from iPhones that have experienced the following issues:
Water damage
Dead battery
Physical exterior damage (shattered screen, bent shape, broken casing)
Touchscreen malfunction
Black or dim display
Fire damage
Overheated battery
We also help clients who have accidentally deleted files or cannot find essential data for unknown reasons.
Even if you believe that your iPhone is unfixable and you have not backed up your files to iCloud, we may be able to recover your lost data fully. However, the best way for you to retrieve data from your dead iPhone is to send it to our data recovery lab as soon as possible.
What iPhone Data We Can Recover
If you're like many iPhone users, you keep track of every aspect of your life through your iPhone. Your most essential photos, calendar events, notes, passwords, text messages, and voice memos live in your phone, and when you experience data loss, you fear never seeing these files again.
However, you may be surprised to learn that we retrieve these critical files from dead or damaged iPhone devices every day. At TechFusion, we routinely recover iPhone text and media files such as:
Photos
Videos
Documents
Text messages
Call history
Contacts
Calendar events
Voice memos
Notes
App data
If your desired file type is not on this list, don't worry. We'll work with you to retrieve all necessary files from your device, and you will be able to rest assured that your iPhone will be in the best hands possible.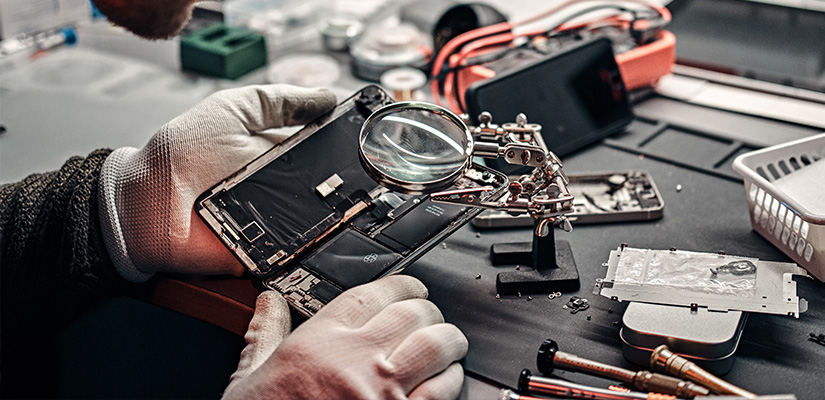 What To Do When You Can't Access Your iPhone
When your iPhone stops working, you may feel desperate to find a solution as soon as possible. However, your best course of action is to remain calm and follow these steps to minimize data loss and assist your file retrieval:
Turn off your iPhone immediately: If your iPhone's power button works, hold it down for several seconds to power off your phone. Doing so will prevent any further activity from overwriting your missing files.
Check iCloud to determine if you have backed up any files: Many iPhones back up your data to iCloud automatically. Using a computer or a different mobile device, visit iCloud.com and sign in with your Apple ID. You should be able to see the photos, media files, and texts that you have backed up to the cloud.
Place the phone in an antistatic bag: If you have one, you should seal your iPhone in an antistatic bag. These bags utilize a unique plastic coating that prevents electrostatic discharge from damaging your iPhone further. If you don't have one, they should be available at office supply stores or Walmart.
Avoid using recovery software: Some data recovery companies offer do-it-yourself recovery software for purchase. However, we recommend avoiding these DIY solutions. Unless you are a data recovery expert, attempting to retrieve lost files yourself could lead to further loss and make it more challenging for our team to recover your data.
Avoid powering on your device: You may feel tempted to turn your phone on and check for any improvements. However, powering on your device and completing any activities (such as sending texts or taking photos) will create new data that may inadvertently overwrite your lost files.
Contact a reliable data recovery company: Seeking help from a trustworthy, experienced data recovery team like ours at TechFusion will give you the best chance of retrieving all of your lost data.
Losing access to your iPhone may feel scary, but following these steps will allow our team to provide the best data recovery services possible.
Secure Data Recovery From All iPhone Models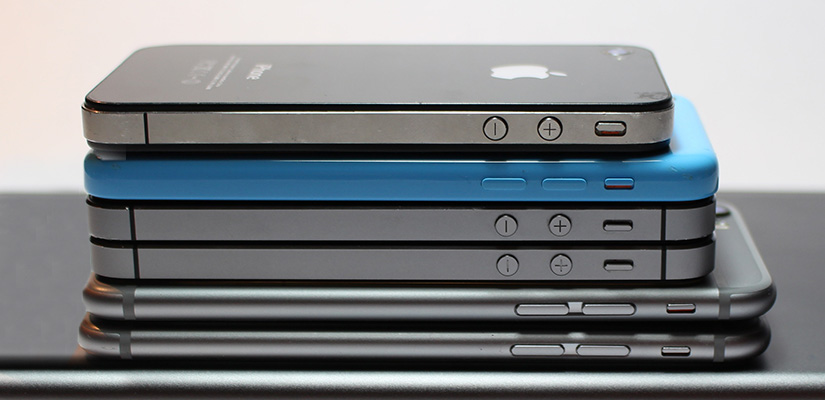 Nothing lasts forever. Even if you take excellent care of your iPhone, avoid drops or physical damage, and download every new update you can, your iPhone will inevitably stop working at some point. If your data disappears in the process, we can help you retrieve your lost files, back up your existing data, and prevent future loss.
We have helped clients recover data from every iPhone model that exists. Whether you have an old iPhone 3GS or a brand-new iPhone 12 Pro, we'll use the best methods to access and retrieve data from a dead phone.
At TechFusion, we have helped numerous clients recover data from their dead iPhones, and we have even assisted with major recovery cases across the nation. Our iOS data recovery methods adhere to SOC2 Type II security audit standards, so you can trust that we will work to recover your crucial files safely and reliably.
Secure Data Recovery Service Authorized by Apple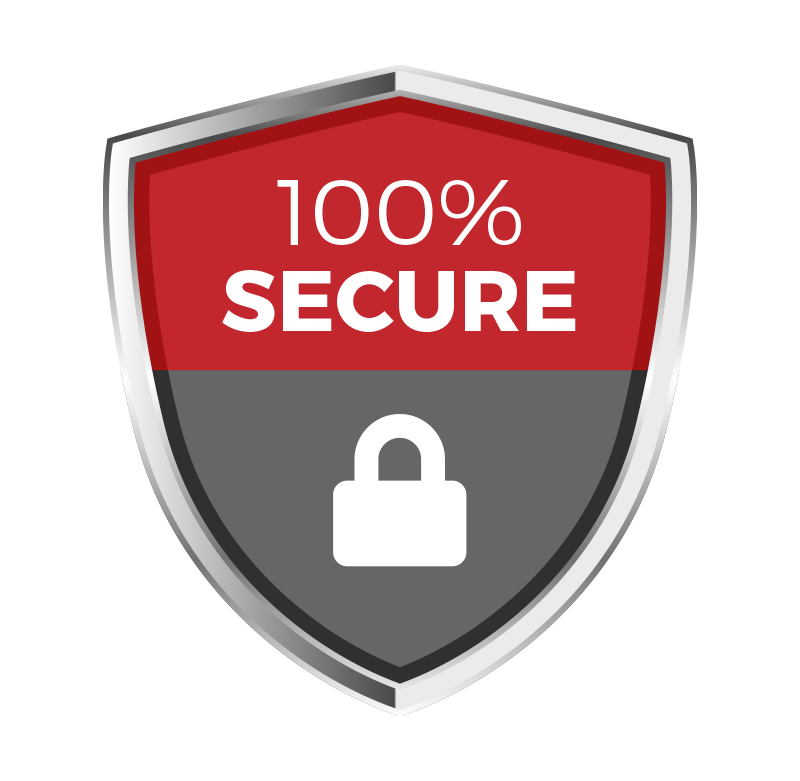 TechFusion has received certification from several major brands across the United States. As an authorized Apple recovery company, we adhere to industry standards to recover iPhone data safely and efficiently.
TechFusion technicians have received specialized training and unique experience in the data recovery field and can recover more data than typical Apple store employees. Our proprietary data recovery software and professional industry training allow us to retrieve data from nearly any device or iOS operating system.
If you need top-notch iPhone data recovery services, we can help. Contact us today to begin the process of retrieving your lost data.
Request Help To Recover iPhone Data
Don't lose important data from your iPhone. Tell us about the issue and a recovery advisor will contact you with a free evaluation.
For emergency service call 617-491-1001
---
















Where Data Is Never Lost
Request Help To Recover Data From Your iPhone