Digital Forensics Investigator in Stamford, CT Since 1988
Reveal Facts. Discover The Truth.
At TechFusion, our team of Stamford digital forensics investigators will work with you to restore the lost or deleted information you need during business proceedings and litigation. Our industry-leading digital and computer forensics processes provide unrivaled data interpretation and protection for Stamford, CT, clients in various industries, including corporate legal, IT, and human resources.
Computer and Digital Forensics Experts
Our Stamford digital and computer forensics experts utilize cutting-edge methods to extract unaltered data from all types of digital devices. Whether you want to retrieve precious photographs from a hard drive that no longer works or determine if a former employee has shared trade secrets with your competition, our team can help recover, review, and prepare critical information.
When you work with a Stamford computer forensics investigator from our staff at TechFusion, you can count on quick, accurate results. Our streamlined digital evidence recovery methods allow us to retrieve information in two days or less, minimizing wait time and fast-tracking the analysis and reporting processes.
With over 30 years of experience in computer forensics Investigations, we've provided services to many different types of clients, including:
Legal
Our computer forensics services in Stamford, CT, can help prepare you and your attorneys for litigation. We'll work with you to extract, interpret, and prepare digital evidence in a clear, legally admissible manner.
Businesses
You would do anything to protect your business – and so will we. At TechFusion, our team will obtain and analyze the digital evidence you need to protect your company, your staff, and your business's reputation.
Individuals
Our Stamford computer forensics experts work with individuals on various cases, including infidelity, cyber-bullying, file restoration, and more. Whether you need help recovering data for legal purposes or simply want to access the precious photos lost on a deceased loved one's mobile device, our team can help.
Government
At TechFusion, we've worked with high-profile corporations and government bodies to provide enhanced cybersecurity, expert witness testimony, data restoration, and more.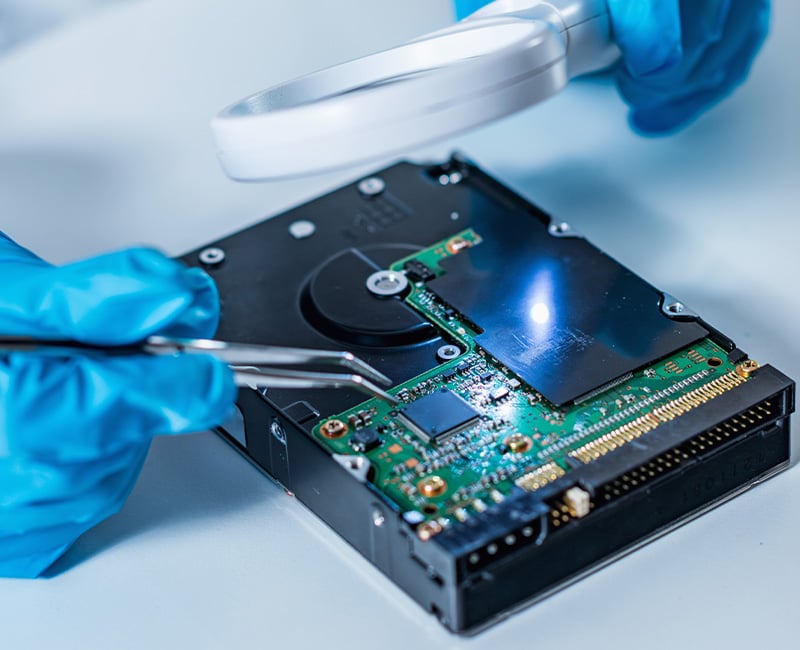 Stamford Digital Forensics Investigators Helping Clients With
Business Fraud
Intellectual Property
Theft
Divorce Case
Family Law
Pornography
Infidelity
Employment Disputes
Sexual Harassments
Racial Harassments
Hacking
Spyware
Remote Access
Cyber-Stalking
Cyber Bullying
Social Media
E-Discovery
Digital Device Data Recovery
Find Missing Person
Verify Child Communication
---
Digital Forensics Services In Stamford, CT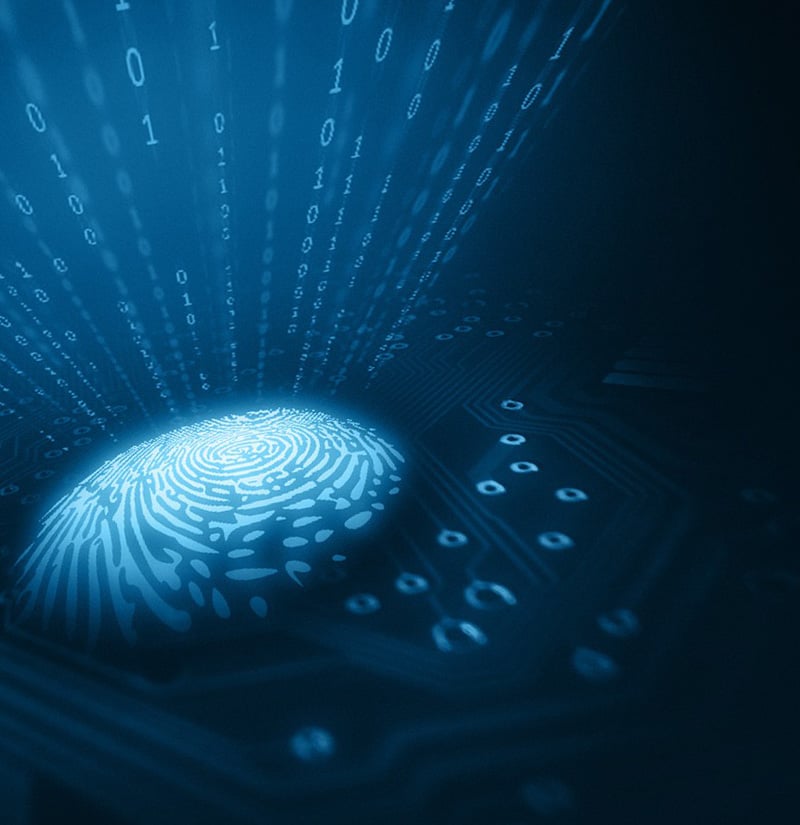 Social Media Discovery
Erasure Verification
Evidence Preservation
Data Analysis and Collection
Litigation Support
Document Review
Expert Witness Testimony
Our Offices In Stamford, CT
Address:
263 Tresser Blvd, 9th Floor, Stamford, Connecticut, 06901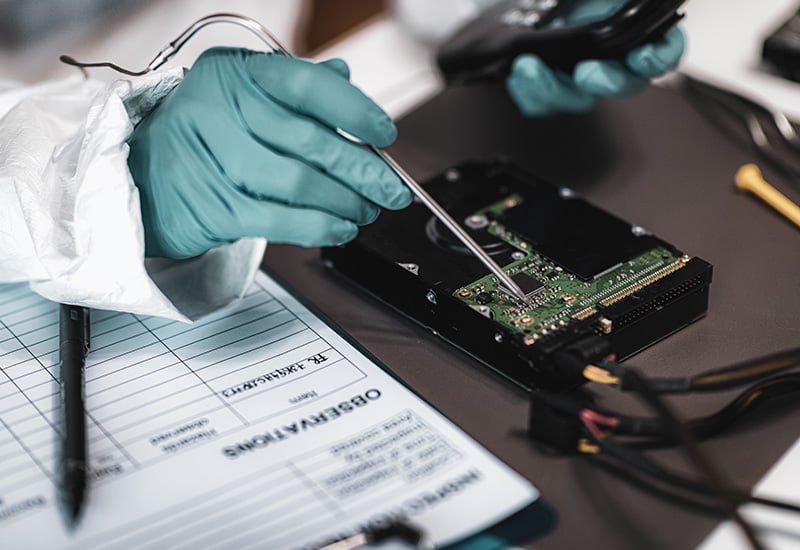 Certified
Stamford Computer Forensics Investigator
Technology has enabled individuals, corporations, and government agencies to work and share information more efficiently. Still, the digital landscape comes with its fair share of threats. At TechFusion, our team of Stamford computer forensics experts has the experience, training, and technology to keep your information secure.
Whether you need help accessing family photos or require assistance during intense litigation, you can count on us. Our precise, in-depth computer forensics techniques allow us to provide customized, structured services to each client.
When you work with our team, you can trust that we will extract your data safely, store it securely, and provide you with a chain of custody while it remains in our hands. Most importantly, you can move forward with confidence, knowing that we have more than three decades of experience across a wide range of successful civil, professional, and government cases.
---
Four Reasons To Work With Us
1

30+ Years Experience
2

Certified & Secure
3

Manufacturer Approved
4

Exceptional Service
Leading Computer and Digital Forensics Company in Stamford, CT
If you need a Stamford digital forensics investigator that you can trust, give our team at TechFusion a call today. Since our launch in 1988, we've been committed to serving individuals, companies, and government agencies. We've established ourselves as the premier computer forensics experts in the Stamford area during these three decades.
For more information on our computer forensics services in Stamford, CT, please feel free to contact our TechFusion staff today at (203) 872-0950