Forensic Hard Drive Recovery
Many hard drives have the capacity to store several hundred gigabytes, if not terabytes of data. They are used essentially everywhere- on every work, home, corporate, and school computer. As a result, they can be a gold mine of information in a digital investigation. Navigating so much data is not easy for the typical user, or even for law enforcement agencies. Luckily, TechFusion is highly skilled in a range of digital forensic investigations, including forensic hard drive recovery.
Our experts use forensic hard drive imaging and specialized tools to extract, identify, and analyze valuable pieces of information on a drive. We can even detect digital information that is hidden to a normal user or protected in a device. Our discoveries can be used to serve many purposes including criminal or civil litigation, corporate investigations, and insurance investigations.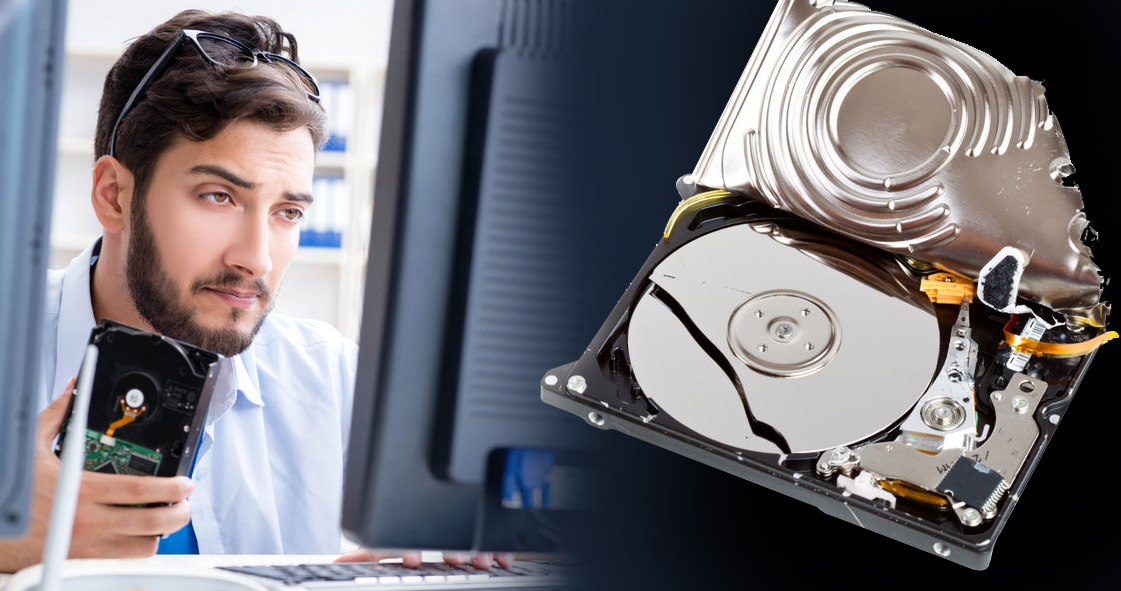 With decades of experience, TechFusion has the range to work with internal hard drives, external hard drives, SATA drives, SSD drives, NVMe drives, or any other type of hard drive that may need investigating. We also have experience recovering data from physically damaged devices or data that has been maliciously deleted.
Regardless of a client's investigation purposes, our team will set up a custom forensic plan tailored to the client's goals and deliver satisfying results.
Forensic Hard Drive Imaging
To perform a forensic hard drive recovery, our technicians use forensic hard drive imaging to extract information from a device. A forensic image is an exact, unaltered digital copy of a drive that is extremely useful in any forensics investigation. It's important for technicians to create an image for analysis because it ensures that the original device is not tampered with throughout the investigation. While creating an image, our technicians use a write-blocker to preserve the original device's integrity.
Information Revealed In A Forensic Hard Drive Recovery
Emails and deleted emails
Photographs and videos
Files and deleted files
Instant Messages
Internet use History
Applications and application preferences
Network Traffic
Logs
Calendar information
Contacts
Use in Litigation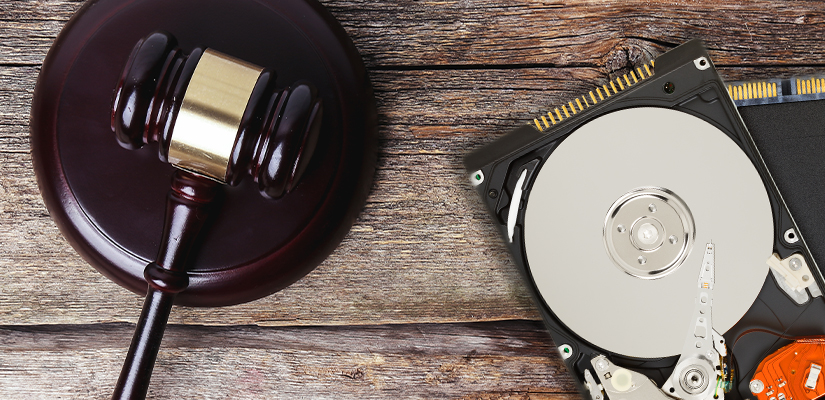 Throughout our thirty years of experience, we have worked extensively with law enforcement agencies and other entities to provide evidence for use in court. With the wealth of information that is stored on hard drives, our investigations have been vital in many legal proceedings. The evidence revealed during a hard drive forensic analysis can paint a picture of what truly happened during an incident under question.
Technology that comes through TechFusion is treated with the highest levels of data security. Our forensic hard drive recoveries are performed with the intention for all resulting information to be permissible in court. Our team has courtroom experience, and if needed, our specialists can provide expert testimony detailing the digital investigation and revealed evidence.
While handling a client's data, our forensic specialists maintain a strict chain of custody, in line with practices outlined by the Scientific Working Group on Digital Evidence (SWGDE).
Other Hard Drive Forensic Analysis Applications
Divorce, Custody, and Infidelity
Our hard drive investigations can uncover information in family or personal conflicts where a party attempts to hide information.
Intellectual Property Cases
Because most IP exists in digital form, a forensic investigation can be critical in determining if any IP has been mishandled.
---
Employment & Contracts
A forensic hard drive recovery can reveal if employees have broken company policies and contracts or if an employee has been wrongfully terminated.
Fraud and White-Collar Crime
These days, financial transactions largely take place on a digital landscape. Hard drive forensic analyses can reveal financially-motivated digital criminal activity.
---
Insurance Claims
Digital forensics can reveal uncover proof in insurance claims or evaluate fraudulent claims.
---
Request A Free Consultation
Effectively analyzing hundreds of gigabytes of data effectively is nearly impossible for an average computer user. This is why dozens of companies, legal entities, and individuals have employed TechFusion for their forensic hard drive recovery efforts. As experts in digital forensics, we come equipped with the proper tools, skills, and knowledge to uncover vital information, while maintaining the integrity of the original device. Our team ensures that any uncovered evidence remains admissible in court.
No matter how overwhelming or complex the data on a hard drive seems, TechFusion can provide the thorough analysis you need. Contact a forensic specialist today for a free consultation.
Request Help
When you need answers, our hard drive forensic team can help recover the data you need. Tell us about your needs and an advisor will contact you with a free evaluation.
For emergency service call 617-491-1001
---
















Need Help With Forensics Investigation
Contact us to speak with one of our expert digital forensics investigators today.