SSD Data Recovery Services
Solid-State Drives, or SSDs, have become quite prevalent in recent years as replacements for hard disk memory systems. These storage devices utilize flash-based memory, leading faster, being more reliable, and more efficient.
While SSDs use more advanced technology than other storage systems, they can still experience data loss, physical damage, and corruption from time to time. If you cannot access files on your SSD, you need a reliable, professional data recovery company to retrieve your lost data.
At TechFusion, we can help. With over 30 years of experience in the data recovery industry, we have the necessary expertise and training to assist any data loss problem that comes through our doors.
We've successfully recovered data from hundreds of SSD devices in the past, and we're confident we can help retrieve your files as well. Be sure to read our customer reviews before calling us to assure you that we are the best choice.
We Can Recover Your Data Files From Any Brand of SSD Drive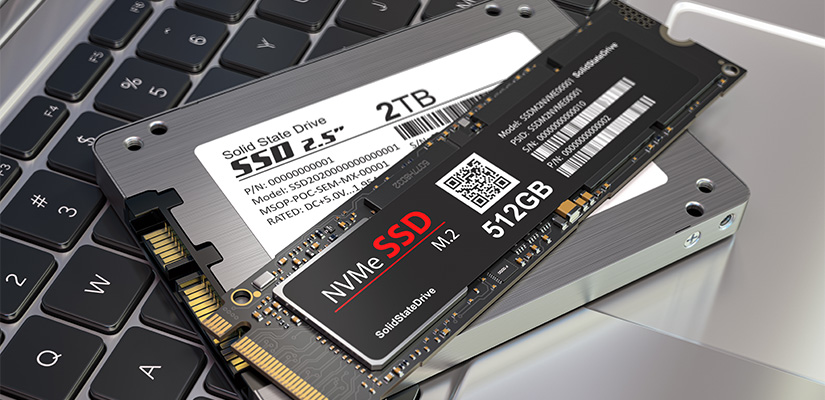 SSD devices have been on the market since the 1950s, but since then, they have slowly become more complex and have begun featuring a more comprehensive range of uses. Today, many large information technology companies utilize SSDs in their computers, and individuals use these storage systems for business or personal use.
Because SSDs are so intricate and advanced, attempting to repair one yourself could lead to further damage. Instead, you need a professional, experienced data recovery team that can help recover data from your dead SSD without damaging any internal mechanisms in the process.
Our team at TechFusion brings extensive experience recovering lost data from many SSD brands and models. We commonly work with SSDs from manufacturers such as:
Samsung
Toshiba
ADATA
Intel
HP
Kingston
Micron
Transcend
Wintec
If you don't see your SSD brand on this list, give us a call. The chances are that we've worked with your brand in the past and will be able to help retrieve lost data from your device.
Encrypted SSD Data Recovery
SSD devices utilize encryption technology to store your data securely.
Encryption is a method of scrambling your data so that only you or other authorized users can view your information. This process converts your data from plaintext to ciphertext, and only approved parties can restore the data to legible text.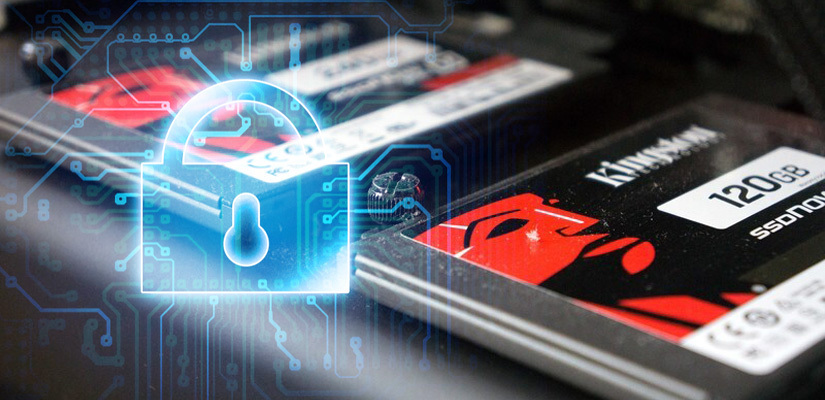 While encryption adds a solid layer of protection and security to your data, it can hinder you from recovering your data in the case of file corruption or damage to your SSD. Thankfully, our SSD file recovery engineers know the best ways to recover encrypted data, and we utilize top-quality techniques and proprietary software to prevent further loss.
When you entrust us with your SSD device, we'll carefully extract the AES encryption key and use our proprietary programming to convert your information to legible text. We'll then return your data to you in the same format you would have used to view it on your device.
Common Causes of SSD Data Loss
SSD devices have no moving parts, making them faster and more efficient than hard drive disks. However, these devices are still vulnerable to data loss, and they experience specific issues—such as electrical shock and abrupt power loss—more often than hard disk drives. And if by now you realise your device uses a hard disk drive, visit our hard drive data recovery page for more information.
We frequently work with SSDs that have experienced the following issues:
Physical damage
Overheating
Logical damage
File corruption
Virus infection
Water or fire damage
Accidental deletion
Power surges
Software corruption
Each of these issues could cause you to lose access to your crucial files.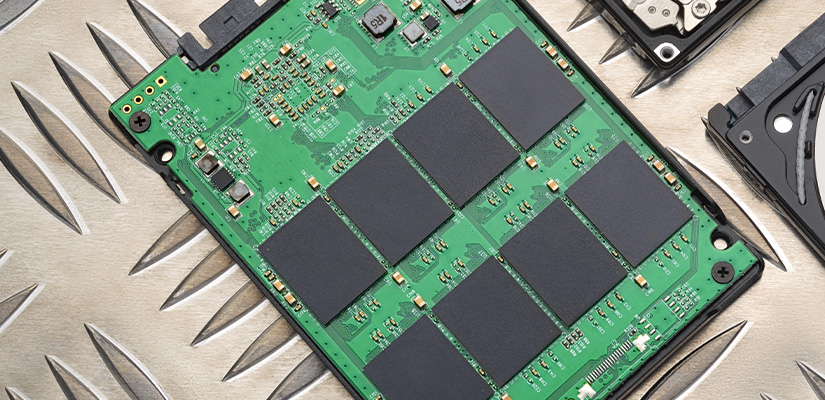 Often, our customers do not realize that their SSDs are failing until their files have already become inaccessible. Here are a few warning signs that indicate you're experiencing SSD corruption or failure:
"Bad block" errors
Slow start-up
Frequent computer crashes
"Read-only" errors
Recovery or repair warnings
If you believe that your SSD has suffered data loss, we recommend avoiding do-it-yourself repairs. Attempting to retrieve your data through downloadable software could invite malware into your device and lead to permanent data loss.
Instead, you should contact our team as soon as you notice SSD corruption or damage. We'll walk you through the steps to get your device to our recovery center, where our data loss experts will use industry-standard technology to retrieve your files.
Securing Data Recovery From a Broken SSD Drive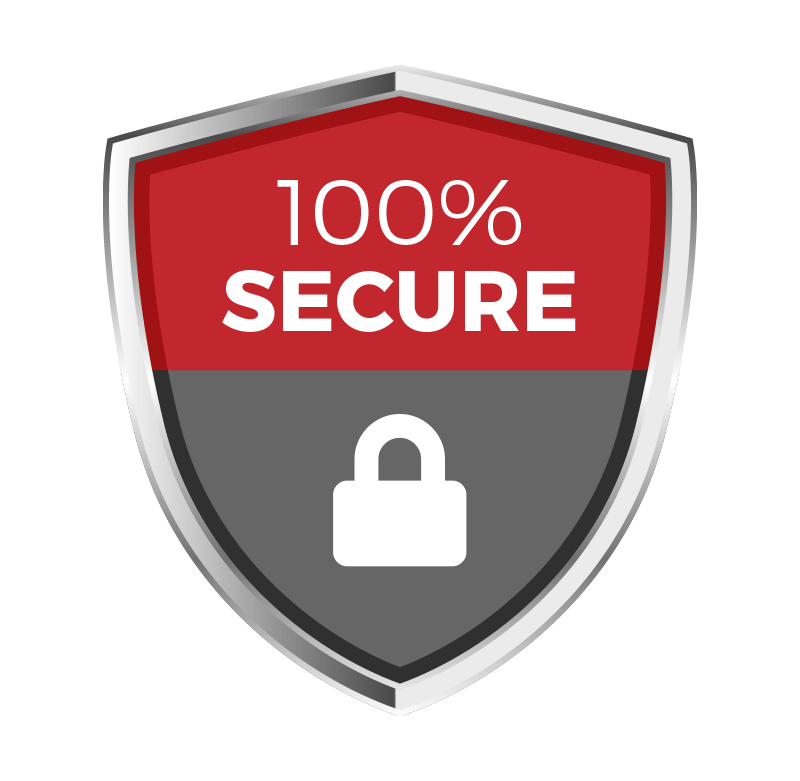 SSD devices are complex, intricate storage systems, and not every data recovery company knows the best ways to retrieve lost files from these devices. Thankfully, our 30+ years of experience have allowed us to become experts in broken SSD data recovery, and you can feel confident that we will use the best techniques and software to restore your lost data.
TechFusion offers fast, affordable data recovery for a range of mobile and storage devices. Our services meet SOC2 Type II security audit standards, placing us at the top of the data recovery industry.
If you're experiencing SSD corruption or file loss, we can help. Please contact one of our technical experts at TechFusion today to start the process of recovering your lost data.
Need Help To Recover Files From Dead SSD?
Don't lose important files from your Solid-State Drive (SSD). Tell us about the issues and a recovery advisor will contact you with a free evaluation.
For emergency service call 617-491-1001
---
















Where Data Is Never Lost
Request Help To Recover Your Data