Video Forensics & Analysis Experts
With years of experience and a track record of successfully uncovered evidence, TechFusion is widely regarded as an industry leader in digital video forensics. We collect, enhance, and examine video evidence for use in court, mediations, corporate investigations, and more.
Depending on the source, video evidence can come riddled with clarity issues, playback problems, or corrupted files. A video forensics investigation must be conducted in a lab equipped with specialized tools for file extraction and analysis. Our forensic video analysis experts come prepared with the proper equipment, software, and skills to address these potential problems and know how to conduct an investigation that follows the best industry practices. We ensure that video files maintain their integrity, and our forensic video services result in clear and concise deliverables for use in court, hearings, and mediations.
Video Evidence From Any Digital or Analog Source
Regardless of your video recording's source, TechFusion can help. We specialize in both digital and analog video forensics.
These days, most video media comes in a digital format, but TechFusion comes with decades of experience and can also work with video recordings from tapes, cassettes, and other analog sources. Just as we can authenticate digital videos, we can test and examine analog media to detect if it's been recorded over or tampered with.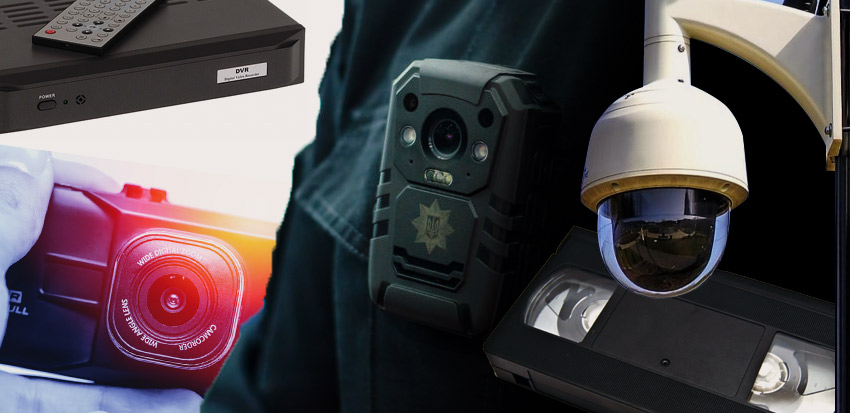 Body cameras
Police dash-cams
Home DVR systems
Ring cameras
Concealed cameras
DVRs
NVRs
VHS
MDVRs (Mobile Digital Video Recorder)
Taser cameras
Concealed cameras
How Forensic Video Analysis Experts Collect Evidence
Usually, the video evidence provided to our lab is digital. Most digital video recorders (DVRs) save recordings to a hard drive, however, some save recordings to removable media such as secure digital (SD) cards. Specialized tools are used to properly download the files to ensure they remain unaltered.
During the collection of evidence, our digital forensic experts follow the best industry practices outlined by the Scientific Working group on Digital Evidence (SWGDE). Throughout the entire video analysis, lab technicians are responsible for carefully documenting the chain of custody. The courts require this documentation to know exactly how video evidence was retrieved so that they may prove it was not submitted under false pretenses or inaccurately.
As noted in the previous section, there are many types of digital recording devices, each with its own methods of exporting files. Our digital video forensic experts are familiar with all types of recording devices and take measures to collect the highest quality video files possible. This allows the subsequent analyses to be performed more efficiently.
Video Authentication
Trained video forensic experts use scientific processes to determine a video's authenticity. It is not uncommon that we receive files that have been altered with malicious objectives or unintentionally by previous holders of the digital media. Our team can help detect and determine the nature of anomalies found in the recordings using a number of processes including:
Determining the source device
Discovery of recompression
Pixel analysis
Pixel clone detection
Noise analysis
Digital Video Forensic Analysis
Once the footage has been collected and authenticated, our forensic video experts begin examination and analyses. After an initial viewing, we identify areas of interest for closer observation and possible enhancement. This includes sections of footage that relate to witness statements or identify suspects. It is necessary for the video analysis to be performed in a lab by experienced technicians with the proper tools to guarantee that the video evidence provides a reliable representation of the incident.
Video Enhancement
To better understand the events captured by a recording, our digital video forensic scientists use a variety of processes to enhance video content. These processes are non-destructive and do not alter the original content at all. We provide both the enhanced content and original video in our final delivery. The enhanced deliverables can assist in court to prove a video's relevance to the litigation.
Video Enhancement Process Includes:
Demultiplexing
Video conversion for playback issues
Repairing a broken video file
Image sharpening
Color Correction
Motion Tracking
Stabilizing
Photogrammetry
Exposure Correcting
Scaling/Pixel Interpolation
Frame Averaging
Speed Reduction
Pixel Aspect Ratio Calibrating
Forensic Image Comparision
If the involvement of a person or object is in question during an investigation, our forensic video analysis experts use image comparison. This is the process of comparing digital images or digital captures from video recordings to determine the possibility of the object/person's presence in the incident. This process is most accurate when the original video content is of high quality.
Common methods for identification include facial image comparison, clothing comparison, gait analysis, vehicle comparison, and object comparison. The object or person in question is evaluated against a reference image, and a technician notes the similarities or differences.
How Video Forensics Is Used In Court
Video evidence can provide a real-time, eyewitness account of an incident in question. Footage that has been analyzed and enhanced by a digital video forensic expert can be used as evidence in litigation. For video evidence to remain permissible in court, it must be heavily scrutinized for validity and relevancy. Because of this, it is imperative that litigators enlist trained video forensic technicians to perform these analyses.
Our forensic video services include formal reports documenting the analysis, and our technicians may testify in trial as needed. Our forensic video analysis experts have previous courtroom experience and are familiar with how to present evidence accurately and thoroughly. Essentially, it is their responsibility to help the judge or jury understand the video evidence to the furthest extent.
With the use of surveillance cameras use becoming more and more common in both public and private spaces, video recordings are also becoming an increasingly common type of evidence presented in the courtroom. Furthermore, nearly everyone owns a mobile device with recording capabilities, so it is easier than ever to capture a crime scene on video. Our team has worked with hundreds of video files for litigation purposes.
Request Free Consultation
TechFusion has served countless individuals, legal entities, and private corporations with forensic video analyses. Our results have aided in several high-profile trials, and our forensic specialists can provide expert witness accounts along with their investigations. From CCTV footage to mobile device recordings, our team is uniquely equipped to evaluate video evidence for use in legal proceedings, criminal investigations, and more.
If you are in need of a digital video forensics investigation, contact a TechFusion team member today to understand your options and determine the next steps.
Request Help
When you need answers, our team of forensic video analysis experts can help. Tell us about your needs and an advisor will contact you with a free evaluation.
For emergency service call 617-491-1001
---
















Need Help With Forensics Investigation
Contact us to speak with one of our expert digital forensics investigators today.