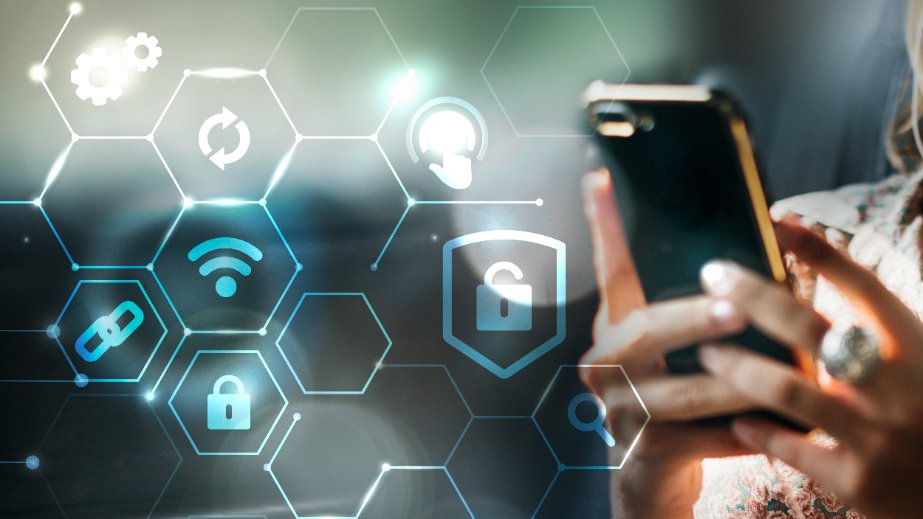 Smart phones have undoubtably made many aspects of life easier for most people. However, it has also added many risks for our young kids as more time is being spent on digital platforms. These days, every child has access to the digital world on a number of devices, whether it is at home or on a personal device. Ensure the safety of young children by monitoring the child's online activity or presence. Cell phone monitoring for parents allows you to know what is going on in your child's life and how you can protect them.
With so much going on, it may be hard to keep track of what your child is up to. If you are concerned about who your children are talking to online, TechFusion has a solution to verify child communications.
Cell Phone Monitoring Apps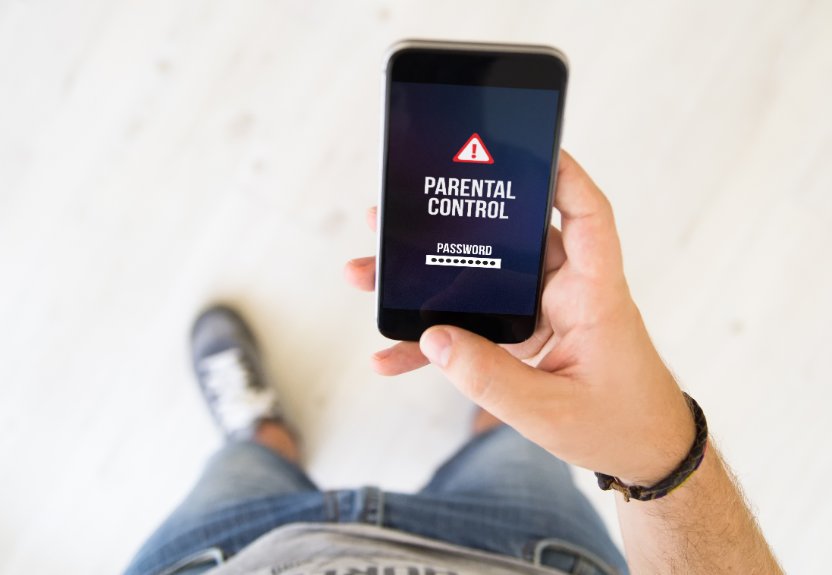 It can be difficult to get your children to use time for other activities when much of the day is spent in front of a screen. Some parents can use child device monitoring apps as a way to lead their children to other activities such as family time, sports, crafts, or reading. Unlike the controls that come already installed on your child's device, parental control apps can do much more. For example, they can allow you to see your child's online activity or restrict access to apps, games, and websites.
However its important to keep in mind that children might feel that they have limited freedom and privacy. Some teens may feel old enough to manage their own online presence or screen time, even if that is not the case. With that being said, this can all be worked through together as a family to prevent any rebellion or lack of trust.
No matter the method, parents should staying transparent with their children about why they are taking a route and how it will keep them safe.
With so many product out in the market, here are few of best parental control apps in the field.
Qustodio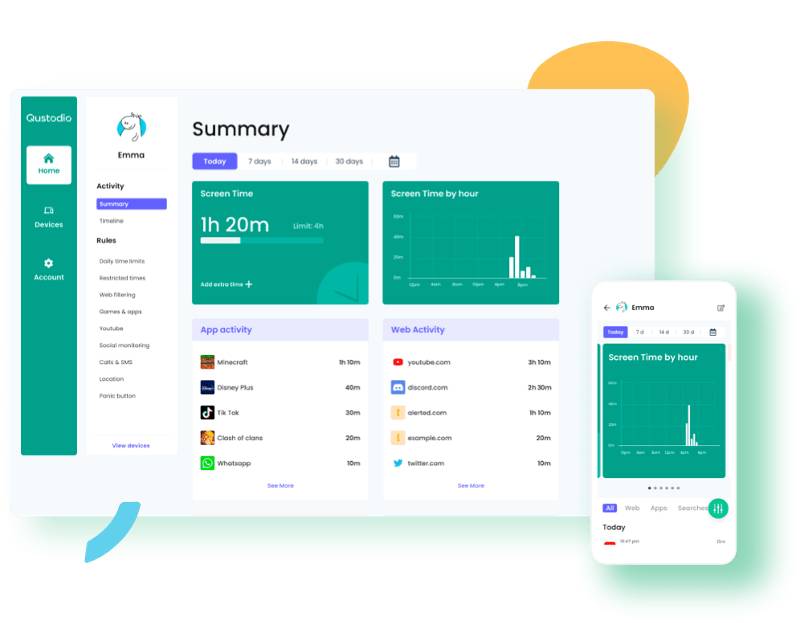 Qustodio is a cell phone monitoring app for those most concerned with their child's web surfing habits. Qustodio is available as on iOS and Android phone, as well as Windows PCs and Kindle computers. It provides an interactive dashboard for monitoring child internet usage.
Qustodio also offers an easy way for parents to track their child's location and block some apps and games that don't seem relevant. You can watch calls and texts as well, but their is no social media tracking.
However, if your children are very tech savvy they may be able to evade their web filters using a VPN.
Qustodio provides different packages for monitoring children's activity on phones or desktop computer systems. Depending on the plan you can register between 1-15 devices.
Net Nanny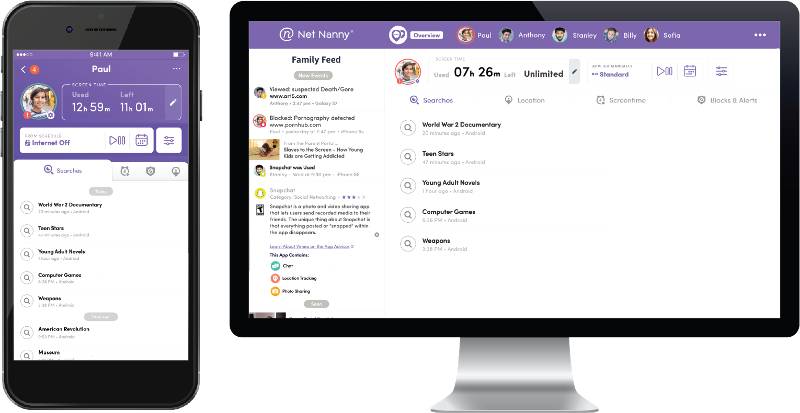 Net Nanny is an ideal solution to keep a close eye on your children, if your main concern is filtering internet content and limiting internet usage by child or devices.
The software allows the user to create different profiles for each child and automatically filters website contents and social media apps for the user.
It provides parents with a report of their child's search and watch history on websites such as YouTube, as well as protection from unwanted content.
This application system can be installed on up to 10 devices, but has a limited geofencing features. However parents are able to access the Family Feed on both laptop and phone.
Bark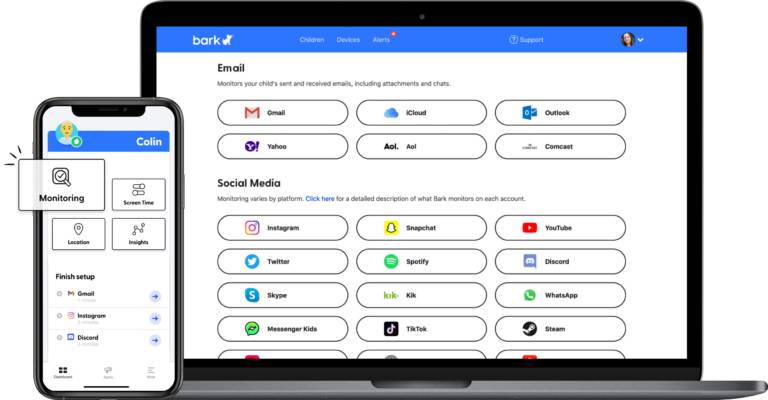 If you want a safe internet environment, Bark is able to identify and track the social activities such as social account check in, uploaded photos, or messages/tags. They are able to detect cyberbullying and sexual predators by evaluating the context and digital history of the individual for accurate information.
Bark notifies parents about their kid's who are abused or bullied on social media and provides action-based advice. You may know what the abusive comment or bullying message is and who sent it.
In some cases, you may even possibly use the evidence collected or documented in the app for further actions such as creating a profile restriction list or reporting a bully on the social app to prevent further harm.
Bark can be used on an unlimited number of devices and monitors more than 30 popular social media sites including Facebook, Twitter and Instagram. Parents can also manage schedules like school time, bedtime, and free time. However, there is no option for location tracking or geofencing.
Kaspersky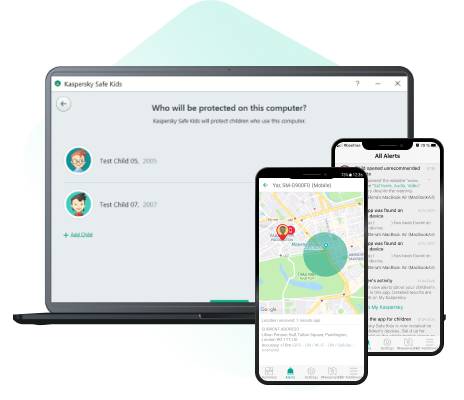 Kaspersky Safe Kids is a easy-to-use child device monitoring app thats good for those who want to observe a child's pattern of day.
Kaspersky allows parents to track their child 24/7 with GPS tracking. They can also can set a perimeter they want their kids to stay in and will get notified if they step outside of it.
If necessary, parents are able to set a time limit and prevent children from using their smartphone at certain periods of the day.
This cell phone monitoring app ensures a child online habits are healthy by providing the ability to block a child's web search requests and YouTube video searches against harmful adult topics. Parents can also create a list of apps that require kids to request permission to open.
Child Phone Monitoring for Screen-time Management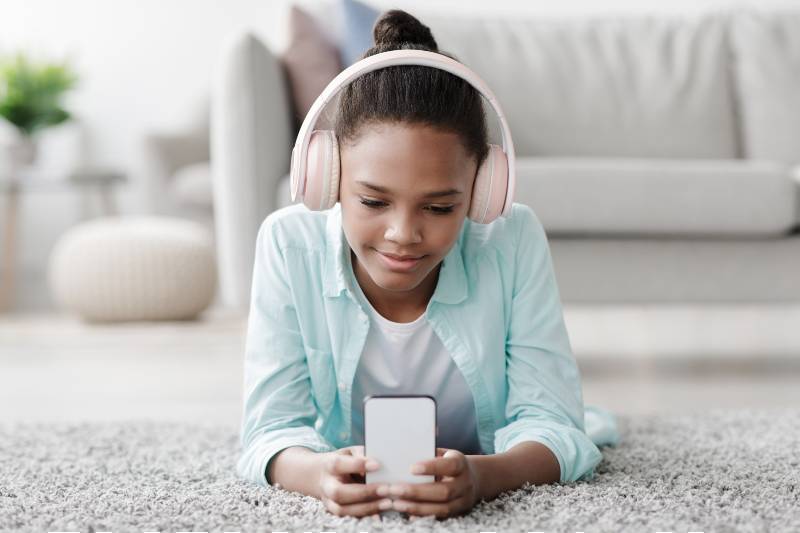 Studies show that about 1 in 5 parents of a child younger than 12 say their child has their own smartphone device.
Children are able to communicate with their friends by sending text messages or using instant chat messengers. While also playing their fun games, watching funny videos, listening to music, or simply surfing on the internet. All of which is done with just a tap of their fingers.
Child phone monitoring can help set usage rules dictating when your kids can use screens, meanwhile allowing some flexibility. Setting daily time limits for your children can help avoid excessive device usage.
Limiting the time that they spend on the screen can redirect them to other important tasks. For example, you might want to do this to allow your child enough time to work on their homework or chores.
Too much screen time not only distracts children from doing important tasks but it can also limit children's physical activity. Engage with your child to set a healthy balance between screen time and life.
Child Device Monitoring for Internet Control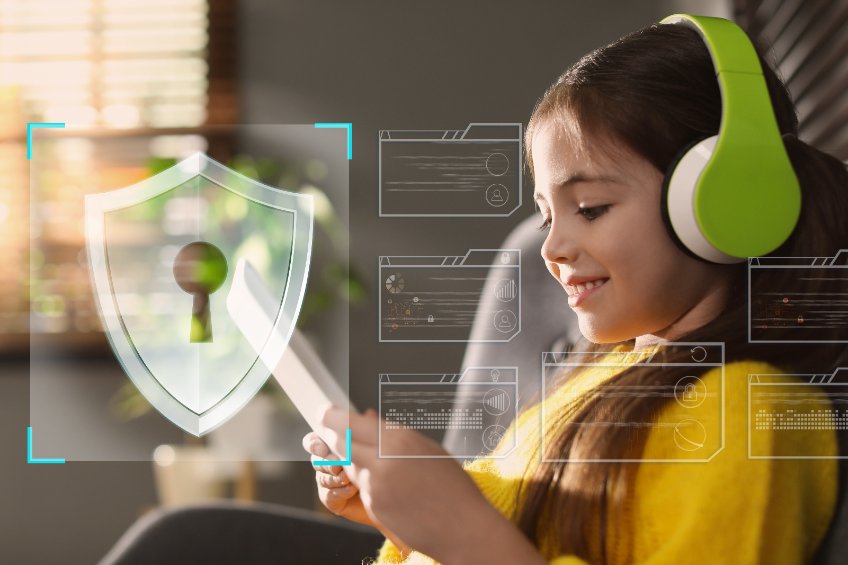 The internet is full of many useful tools and information. It can be used to search topics, conduct school research, or to simply watch your favorite videos.
However, for all the upsides the internet has to offer, parents also have their fair share of concerns in this digital age. For example, some content may not be suitable for a child's age or stage of development.
Therefore, child device monitoring can be performed to view a child's online activity and block access to undesirable content. You may add a web filter or parental controls to prevent them from accessing inappropriate content or dangerous websites.
Children are curious and it isn't always easy for them to assess pending danger until it become too late. For example, it is possible that a child accidentally downloads a malware and or location tracking is being conducted by a suspicious site.
It's a parent's duty to protect their kids from any unwanted and harmful exposure.
Parental Phone Monitoring to Increase Child's Safety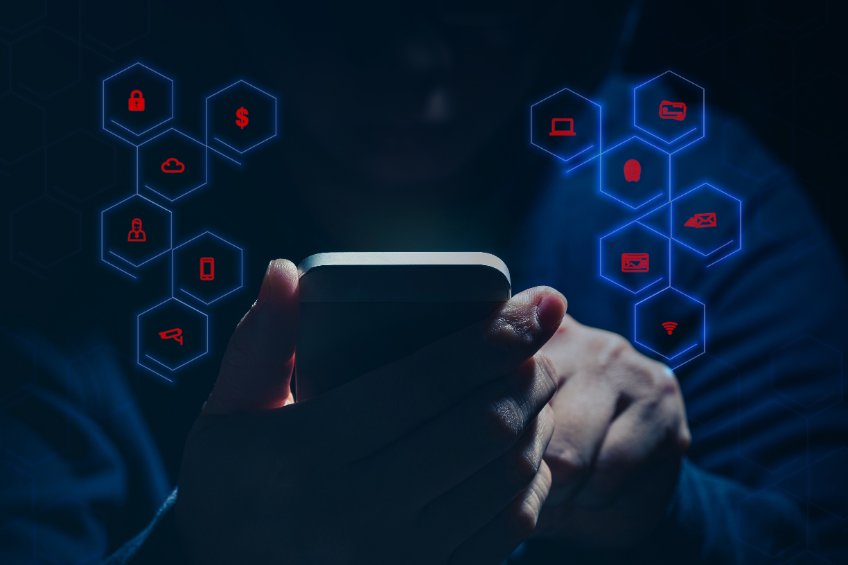 At a young age kids observe and learn how to use multiple devices. They are able to do many things with their mobile phone whether it's android devices or ios devices.
At a parents request, a digital forensic investigator can search through your child's device, see what sites they are accessing, and if the child gave out identifying information about themselves or family members.
With access to so many online platforms, children are more susceptible to online scams, hackers, cyberbullying, or even suicidal ideation. This is why parental phone monitoring can create a safety net for younger kids.
Children are more susceptible to unintentionally leaking private or personal information when web browsing. Some of the information that children can unintentionally release may include names, phone numbers, addresses, email addresses, passwords, and credit card numbers.
App usage is popular with children of all ages. Most children like to play games on their phones or scroll through social media, often posting photos or following influencers.
Unfortunately, online predators can often contact children in game chat rooms or social media apps on your child's phone. Therefore, parents may monitor calls or conversations and block apps they don't want their child to use to prevent any issues.
Also, social media monitoring by parents can help avoid the child from harming his or her reputation.
How to Monitor Your Child's Text Messages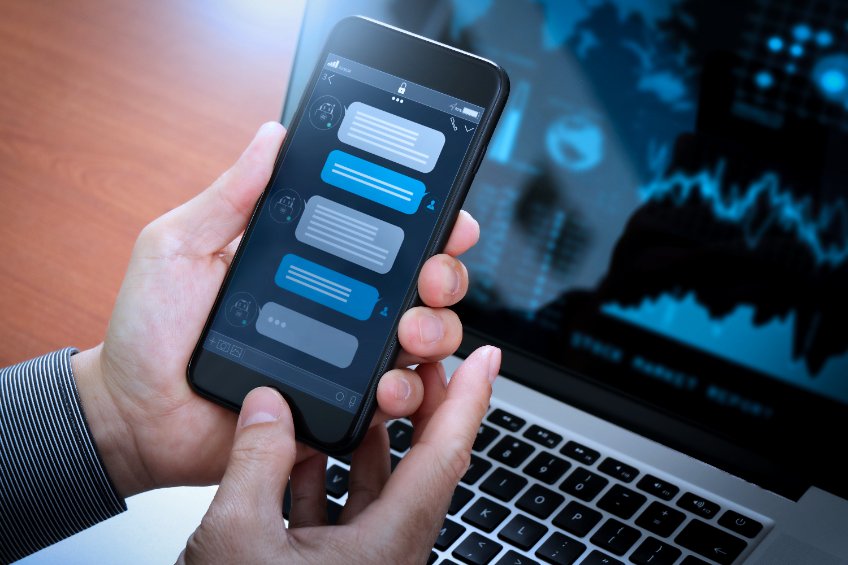 These days, every child has access to the digital world, whether it is at home or on a personal device. With so much going on, its hard to keep track of what your child is up to on messaging apps or phone calls.
Some people like to download apps to monitor a child's device activities. Although, the plain of parental controlling features are impressive, even the best parental control app is limited to what you can see or control. Also, their is the possibility that a free parental control app may potentially share or not securely store your information. For best results, consider investing in a digital forensics team to monitor your child's text messages and phone calls.
The expert digital forensic investigators at TechFusion can aid in the process of cell phone monitoring for parents. We'll work with parents to provide a healthier and safer future for their children. Remember to speak with your child and be transparent. Tell them that this is just temporary and show them guidance. This will also teach your child about the importance of safety and what to stay clear of when exploring the online world. Contact a TechFusion member today to further understand your options.